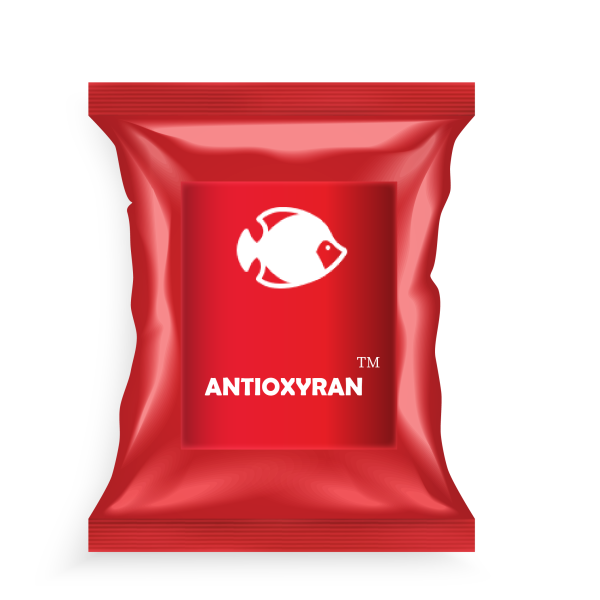 Natural Potent Antioxidant
ANTIOXYRAN Powder is an herbal preparation that helps in providing toxin and bacterial infections free environment to growing shrimp as well to fish. It supports proper nourishment, growth, maintains palatability and strength of vital organs, helps to resist unwanted stress and stimulates productivity.
Each 100 mg contains:
Emblica officinalis 30%
Citrus limon 20%
Citrus sinensis 20%
Ocimum basilicum 15%
Carica papaya 15 %
Maintains feed efficiency 

Maintains shelf life 

Maintains body resistance to stress 

Maintains body immunity 

Helps to maintain favorable environment to pond ecosystem
Powder: 1 kg & 25 kg bag. 
500 gm per MT of prepared feed

or as directed by

Aquaculture consultant

.