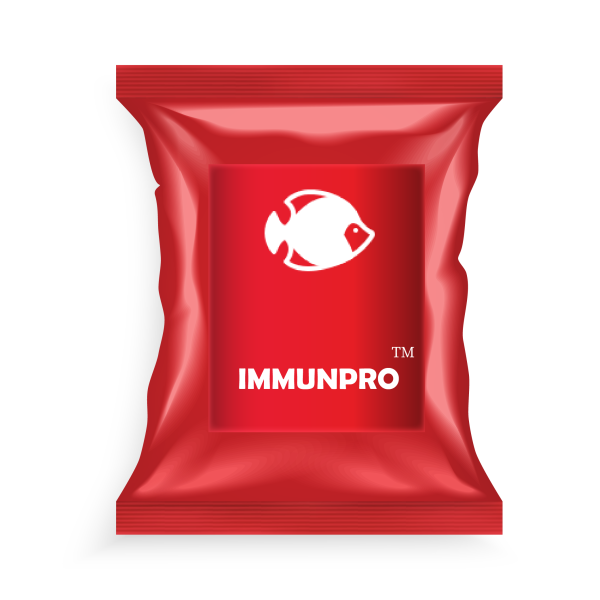 Herbal Antistressor Immunomodulator Aqua Feed
IMMUNPRO aqua feed aid as immunostimulant feed additive, maintains non – specific immunity response, helps in strengthening defence mechanism, helps in proper nutrient and feed absorption & protect from nutrient loss.
Liquid:
Each 100 ml contains
Ocimum basilicum 8 gm
Withania somnifera 9gm
Bacopa monnieri 10 gm
Emblica officinalis 6 gm
Electrolytes 1 gm
Aq. Base q.s.
Powder:
Each 100 gm contains
Ocimum basilicum 30 gm
Withania somnifera 19 gm
Bacopa monnieri 30 gm
Emblica officinalis 16 gm
Electrolytes 05 gm
Aid as Adaptogen 

Maintains metabolism process 

Protect from dehydration and weakness 

Supports proper nutrient absorption 

Maintains immunity and body strength 

Maintains appetite and FCR 
Powder : 500 gm, 1 Kg and 25 Kg 
Liquid : 500 ml, 1 litre and 5 litre 
Powder : 1 kg per tonne of prepared feed 

Liquid : 1.5 – 2 Litre per hectare of pond or as directed by Aquaculture consultant.