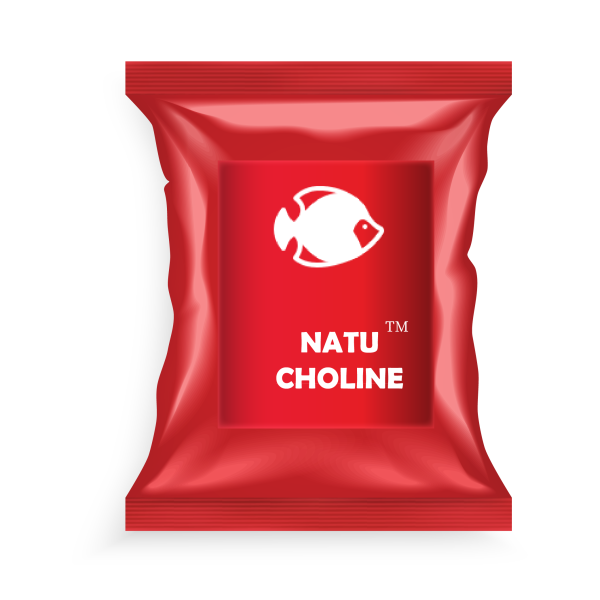 Natural Choline for Aqua Feed
Natu Choline Natural powder is a natural replacement to choline chloride with higher bioavailability. It helps to maintain optimum growth, productivity and performance, helps in protecting from toxins, support effective feed assimilation, appetite and provide favourable environment to pond eco-system. This is herbal and safe aqua feed. Use 300 gm of Natu Choline® for 1 kg choline chloride.
Each 100 gm contains:
Ocimum basilicum 20 %
Andrographis paniculate 35%
Silybum marianum 10 %
Glycine 15 %
Azadirachta indica 20 %
Natural detoxifier 

Support optimum growth and performance 

Keeps free from harmful pathogen load 

Aid as natural sanitizer 

Maintains shrimp health 

Provides healthy environment to aquaculture 

Provide more bioavailable choline 

Help in fat metabolism in liver
 1 Kg, 20 Kg & 25 Kg Powder
1 kg of Natu Choline® per tonne of prepared feed

or as directed by Aquaculture consultant.