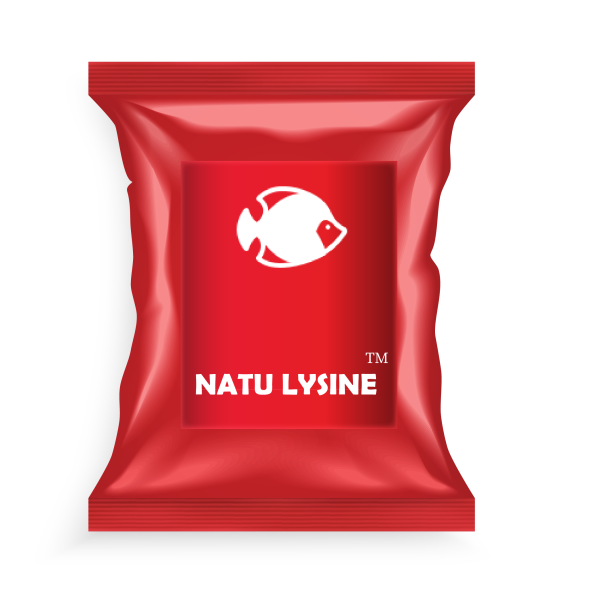 Natural Lysine For Fish & Shrimp
NATU LYSINE is Natural blend that helps to stimulate protein absorption, support metabolism and highly bioavailable. Excess Nitrogen excreted as ammonia by fish have poor impact on environment as well as poor condition for proper growth of aquaculture. Thus it helps in minimizing nitrogen excretion and helps to maintain requirement of essential amino acids. It promotes proper growth, support conversion of fatty acids into energy, helping to lower cholesterol, enhance calcium absorption, and maintain strength of bones and connective tissues. 
Each 100 gm contains
Oryza sativa 30%
Andrographis paniculate 25%
Azadirachtolides indica 25%
Ocimum sanctum 20%
Helps to reduce nitrogen excretion 

Helps to maintain level of essential amino acids 

Helps to optimum protein utilisation 

Helps to maintain favourable environment of water 

Helps to maintain proper growth and reproductivity 

Highly bioavailable and digestible 

Provide natural form of lysine 
 1 kg of LYSINEMOR per tonne of prepared feed

or as directed by Aquaculture consultant.