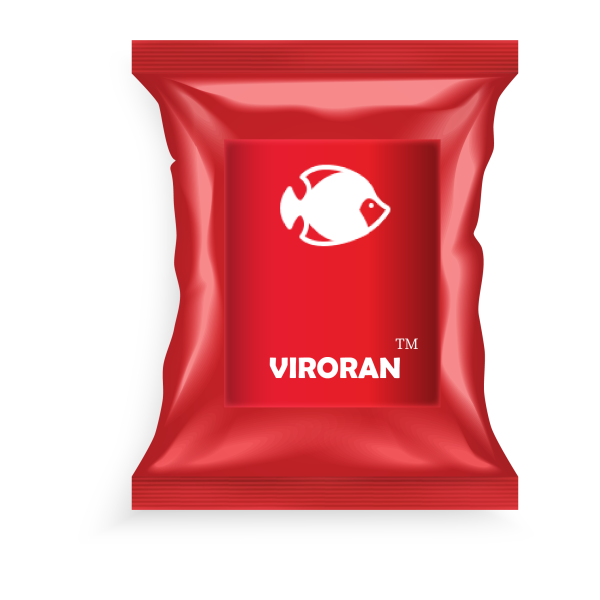 Protect Aquaculture From various Virus & Infectious Diseases
Viroran Natural aqua feed additive is helpful to keep aquaculture free from risk of virus and infectious disease and supports in various biological activities. It aid as antiviral, antibacterial, helps in balancing hormonal secretion and helps in strengthening immunity against pathogenic load. 
Each 100 gm contains

Echinacea purpurea

15 gm

Calendula officinalis

10 gm

Panax ginseng

10 gm

Emblica officinalis

25 gm

Allium sativum

15 gm

L-monolaurin

150 mg

Vitamin C

200 mg

Vitamin E

300 mg

Cobalt

150 mg

Zinc

600 mg

Copper

200 mg

Magnesium

600 mg

Excipients

      q.s. 
Natural antiviral and anti-bacterial 

Helps in stimulating immunity 

Maintains resistance against various infections 

Helps in protecting from stress 

Helps in destroying the chain of harmful virus 

Natural and safe 
Mix 1 kg of Viroran per metric tonne of feed

or as advised by Aquaculture consultant.