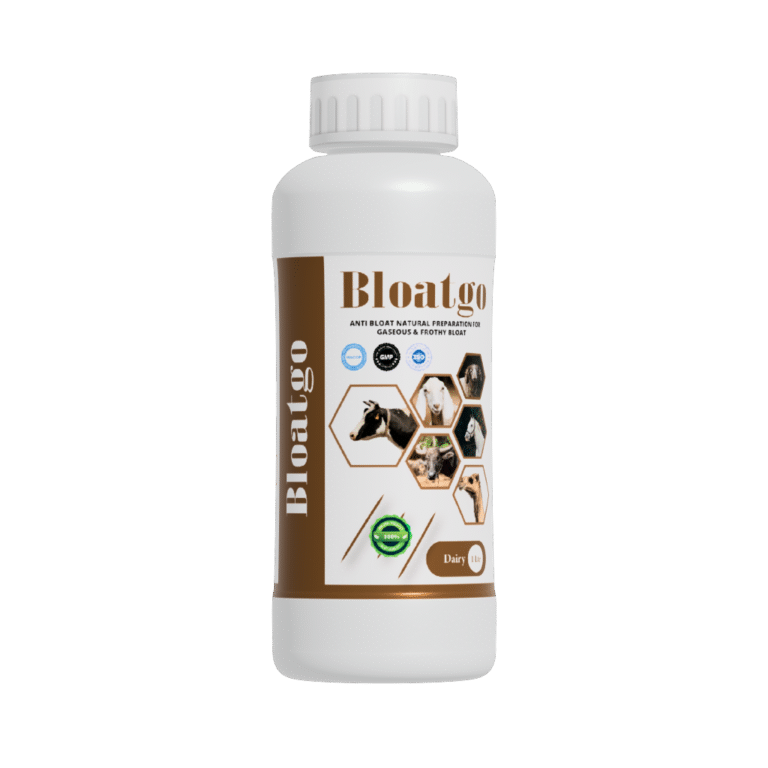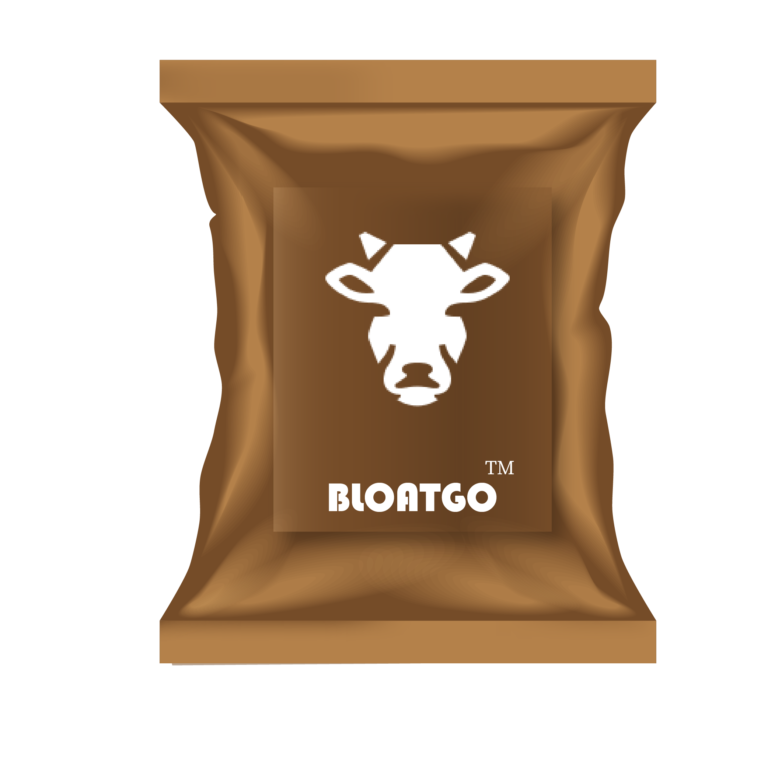 Anti bloat Natural preparation for gaseous & frothy bloat
BLOATGO exhibit Natural activity to prevent the ruminant animals from the risk of digestive disorder specifically Tympany/Bloat which are very common. It protect animal from risk of fermentation gas production as well support feed intake, develop appetite, protect from abdominal pain/discomfort, help in breathing, improve ruminal motility & milk yield. 
Each 100 ml. contains:
Trachyspermum ammi 10 gm
Coriandrum sativum 10 gm
Terminalia chebula 8 gm
Foeniculum vulgare 6 gm
Ferula asafoetida 1 gm
Aqueous base q.s.
Protect from fermented gas formation 

Protect from abdominal pain and discomfort 

Neutralize bloat or gas formation

Help in development of ruminal activity
In case of Bloat make animal drink 250 ml and repeat after 4 hours.
On regular basis to prevent
Camels. 60 ml twice Daily
Cow, Buffalo and Horse 50 ml twice Daily
Calf, Folt and Goat 25 ml Twice Daily
Sheep and Goat 20 Ml twice daily
or as directed by the veterinary consultant.
Inclusion: 1 kg/ ton of feed