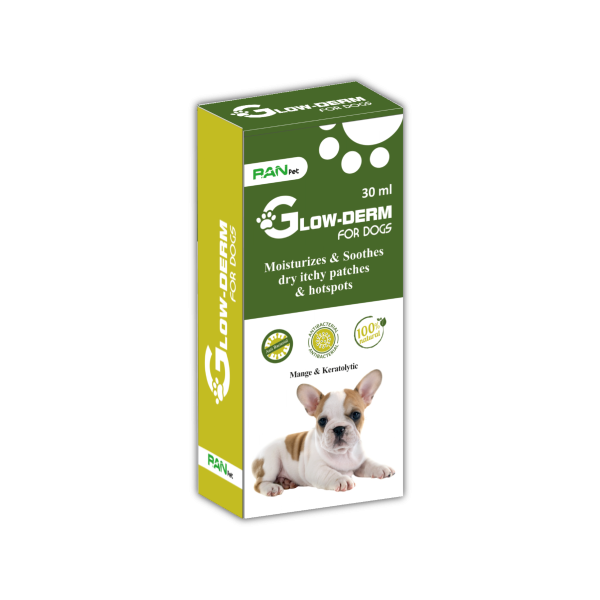 Moisturizes & Soothes dry itchy patches & hotspots
GLOW-DERM , your trusted solution for providing relief to your canine companion's dry and itchy skin. This specialized formula is meticulously crafted to moisturize and soothe those troublesome dry patches and hotspots that can cause discomfort for your furry friend. GLOW-DERM offers quick and effective relief, leaving your dog's skin feeling refreshed and revitalized. Say goodbye to the discomfort of dry, itchy skin, and choose GLOW-DERM to keep your dog's coat healthy, shiny, and irritation-free.
Each ml contains:
Aloe barbadensis5% w/v 1% w/v
Triticum sativum (Vitamin E)1.5% w/v 10% w/v
Rosmarinus officinalis
Sesamum indicum
Hemp Seed Oil 0.5% w/v
Lotion base q.s
Hydrates and Soothes Dry Skin
Relieves Itching and Discomfort
Targets and Heals Hotspots
Quick Relief for Dryness and Itching
Improves Coat Health
Enhances Overall
Comfort and Well-being
Specially recommended for small and large breeds of Dogs
Clean the affected area and apply lotion twice daily
Or as directed by Veterinarian.