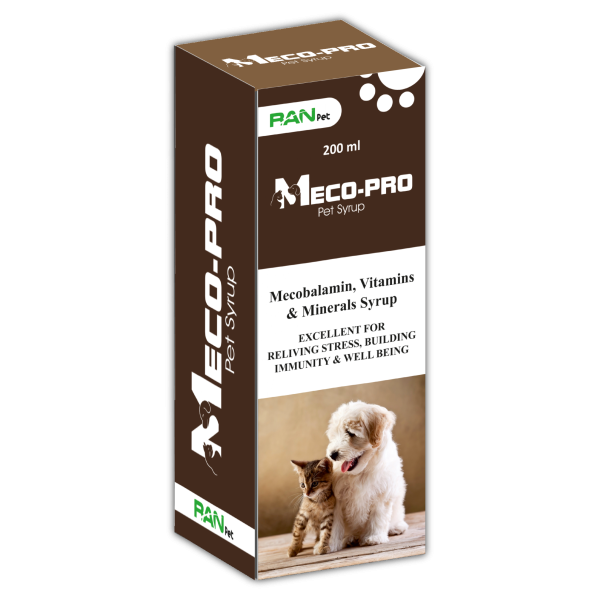 MEOBALAMIN, VITAMINS & MINERALS SYRUP
MECO-PRO pet syrup is excellent product for relieving various kind of stress, building immunity & overall well-being. It is good for recovery from any disease condition or any type of injury. It also supports pets for higher performance.
Each 10 ml Contains
Vitamin B1 3.75 mg
Vitamin B2 1.25 mg
Vitamin B6 0.62 mg
Vitamin B12 6.25 mcg
D-Panthenol 1.25 mg
Niacinamide 37.5 mg
Choline Chloride. 20.0 mg
L-Lysine 10.0 mg
DL Methionine. 10.0 mg
Folic Acid 4.0 mg
Flavored syrup base q.s.
Stress Relief
Immunity Boost
Overall Well-being
Recovery Support
Injury Healing
Small Breed Dogs: 5 ml daily

Large breed dogs: 5-10 ml daily

Kittens & Cats: 2-5 ml daily

Or as directed by veterinarian