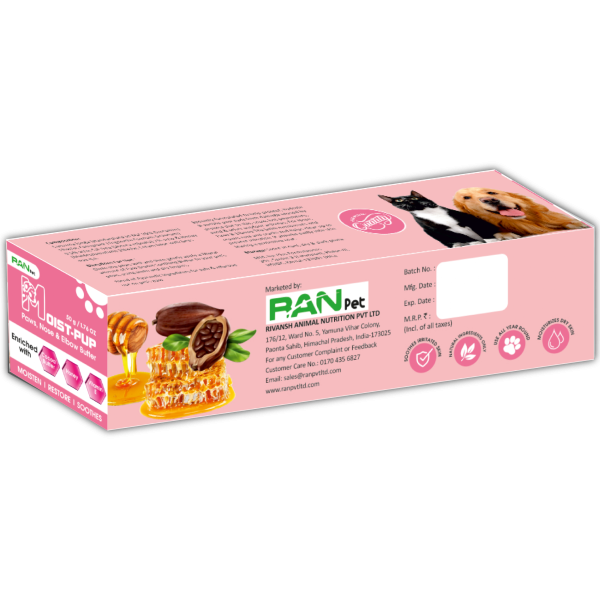 MOISTEN I RESTORE I SOOTHES
MOIST-PUP, the ultimate solution to moisturize, restore, and soothe your beloved pet's skin. This specially formulated product is designed to provide comprehensive care for your furry friend's skin and coat. MOIST-PUP's unique blend of ingredients works to hydrate dry or irritated skin, restoring its natural moisture balance.
Curcuma longa (standardized to NLT 95% Curcumin) 1%w/w
Fenugreek (Trigonella Foenum-Graecum) 0.5% w/w
Sal Tree (Shorea robusta) 2% w/w & Honey (Meldespumatum) 1%w/w
Cream base with bees
wax q.s.
All-Weather Defense
Moisturizes and Repairs
Infection Prevention
Quick Absorption
Comprehensive Care
Clean the paws well and then gently apply a liberal amount of Paw Cream Soothing Butter to your pet's paws, using clean and dry fingers.