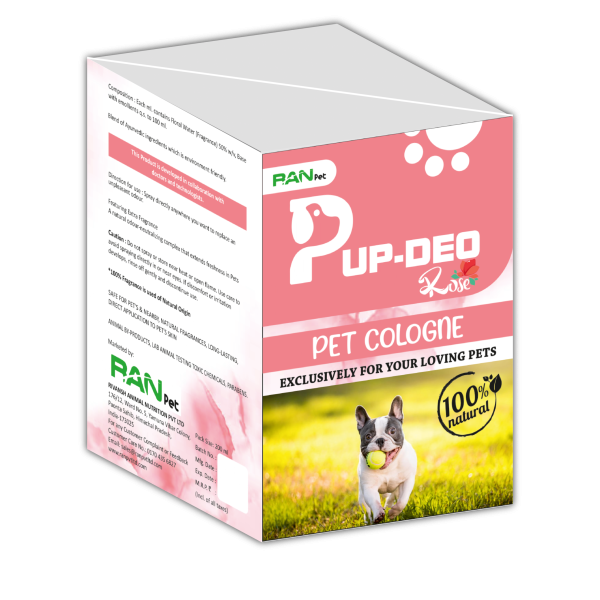 EXCLUSIVELY FOR YOUR LOVING PETS
PUP-DEO Rose, the exquisite pet cologne designed exclusively for your beloved furry companions. This fragrant and gentle cologne is crafted with the utmost care to ensure it complements your pet's natural scent, leaving them smelling delightful. PUP-DEO Rose offers a touch of luxury to your pet's grooming routine, making them feel pampered and cherished.
Each ml. contains
Floral Water (Fragrance) 50% w/v,
Base with emollients q.s. to 100 ml.
Fragrant Freshness:
Gentle and Exquisite 
Complements Natural Scent
Enhances Bonding
Pampered Pet Experience
Luxury Grooming:
Spray directly anywhere you want to
replace an unpleasant odour.