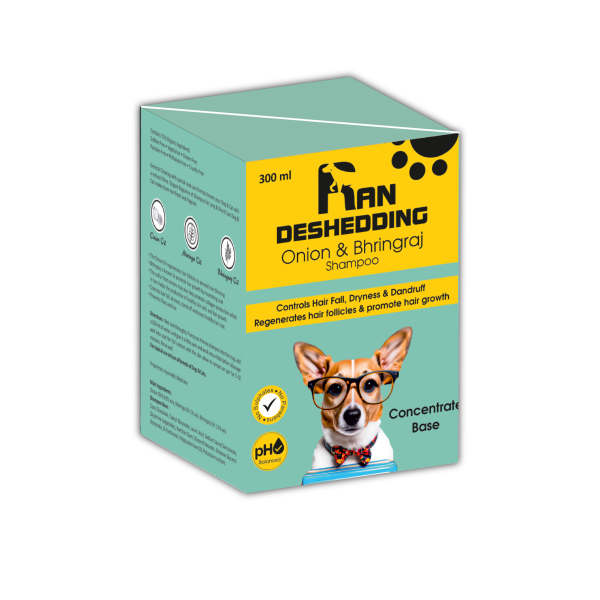 Controls Hair Fall, Dryness & Dandruff Regenerates hair follicles & promote hair growth
RAN DESHEDDING Shampoo, your solution for maintaining a healthy and lustrous coat for your pet. This specially formulated shampoo is designed to address common concerns such as hair fall, dryness, and dandruff. Enriched with the natural goodness of Onion and Bhringraj, this shampoo not only controls these issues but also works to regenerate hair follicles and promote hair growth.
Onion Oil 0.65% w/v
Moringa Oil 1% w/v
Bhringraj Oil 1.5% w/v
Hair Fall Control
Dryness Relief
Dandruff Management
Hair Follicle Regeneration
Hair Growth Promotion
Healthy and Lustrous Coa
Powder: 1 kg & 25 kg bag. 
Pump out 4 times shampoo into the mug, add a 250 ml of water, and give it a little swirl and work into a thick lather.
Massage well into coat for full contact with the skin allow to remain on pet for 5-10 minutes.
Rinse well.
For topical use only on all breeds of Dogs & Cats.