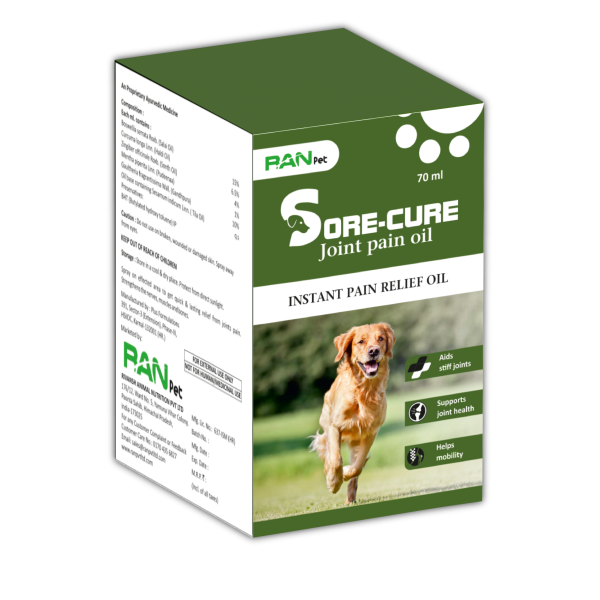 SORE-CURE Joint Pain Oil, your trusted companion for instant pain relief. This specialized oil is designed to provide swift and effective relief from joint pain, offering comfort and mobility to those in need. SORE-CURE is meticulously crafted to target and alleviate the discomfort associated with sore joints, ensuring that you can enjoy a more active and pain-free life.
Each ml. contains:
Boswellia serrata Roxb. (Salai Oil)15%  
Curcuma longa Linn. (Haldi Oil)
Zingiber officinale
Roxb. (Sonth Oil)
Mentha piperita
Linn. (Pudeenaa)
Gaultheria fragrantissima Wall. (Gandhpura)
Oil base containing Sesamum indicum Linn. (Tila Oil)
Preservatives: BHT (Butylated hydroxy toluene) IP q.s
Instant Pain Relief
Effective Formulation
Enhanced Mobility
Versatile Use
Quick Absorption
Improved Quality of Life
Spray on effected area to get quick &
lasting relief from joints pain.
Strengthens the nerves, muscles and bones.