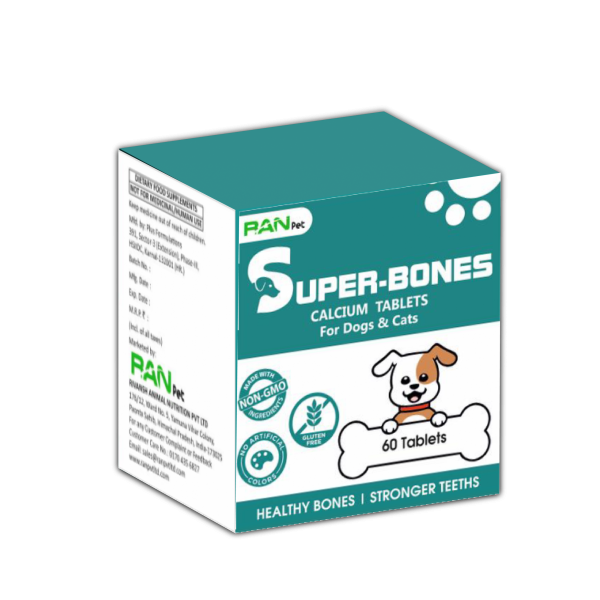 Super- Bones Calcium tablets as made for Dogs & Cats with non-GMO ingredients, without any artificial colours as well gluten free. It gives very strong bones & skeleton to the pet and help it keep in very good condition. It also provides phosphorous, vitamin D3 and other macro minerals which are very essential and needed on daily basis to dog & cat.
Each Tablet Contains:
Calcium 8%
Phosphorus6.6%
Magnesium0.2%
Vitamin D3 (Stabilized) 1200 IU
Vitamin B1220 mcg
Cissus Quadrangularis (Hadjod) 10 mg
Vitamin C150 mg
Boswellia serrata50 mg
Curcumin50 mg
Excipients q.s
No Colors
Healthy Bones
Stronger Teeths
Puppy & Kitten: 1/2 tablet daily.
Adult Small Breed: 1 tablet daily.
Adult Large breed: 1 tablet twice a day.
Adult Cat: 1 tablet daily
or as directed by Veterinarian.