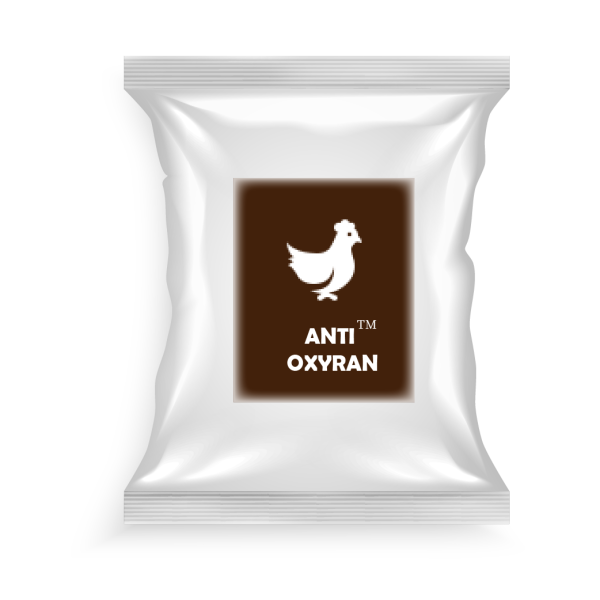 Natural Potent Antioxidant
ANTIOXYRAN Powder is a one of the best Natural antioxidant preparation  for the animal feed which work as to stimulate scavenging oxygen free radicals, enhances new cell formation, protect overall nutritional value, enhances palatability, improves appetite and support overall Growth & performance of growing and adult birds/animals. 
Each 100 gm contains:
Emblica officinalis 30 %
Citrus limon 20 %
Citrus sinensis 20 %
Ocimum basilicum 15 %
Carica papaya 15 %P
It absorbs all free radicals that are formed & prevent further propagation

It make sure that there is complete diffusion & dispersion in feed

It increases overall feed efficiency and make feed safe

Antioxyran is free flowing and gets evenly distributed in the feed & is highly cost effective. 
500 gm – 1 kg per MT of prepared feed

or as directed by veterinary consultant.