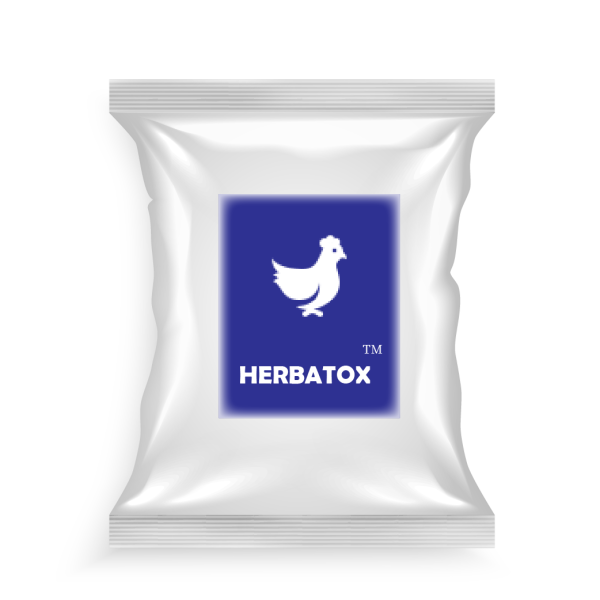 Birds are exposed to harmful mycotoxins through mixed rations that could result in severe toxicity. HerbaTox adsorbs any toxin substances and avoid their absorption through the gut and blood circulation. HerbaTox attach to toxins in the intestine or to bile acids that carry toxins and eliminate toxins as part of the faecal matter or urinary tract. HerbaTox traps toxin between their layers and prevent them from being absorbed into the bloodstream. It protects livestock health and maintain profitable levels of production with minimal expensive veterinary costs.
Activated charcoal

Mannan Oligosaccharide

Butylated hydroxy anisole- E 320

Hydrated sodium calcium alumino silicate- E 554

Ethylene di-amine tetra acetic acid

Andrographolides & Azadirachtin
Binds toxins but not minerals and vitamins.

Keeps feed free from toxins and moulds.

Improves the immunity, growth and production.

Better nutrient absorption and metabolism.

Enhance feed efficiency.

Uniformly and rapidly disperses in the feed while mixing.
Powder : 300 & 500g, 5 & 25 kg
For Poultry
1 Kg per MT ton feed

or as directed by veterinary consultant
For Swine:
1 Kg per MT ton feed

During outbreak- 2kg properly mixed with per ton of feed or as per direction of veterinarian consultant.