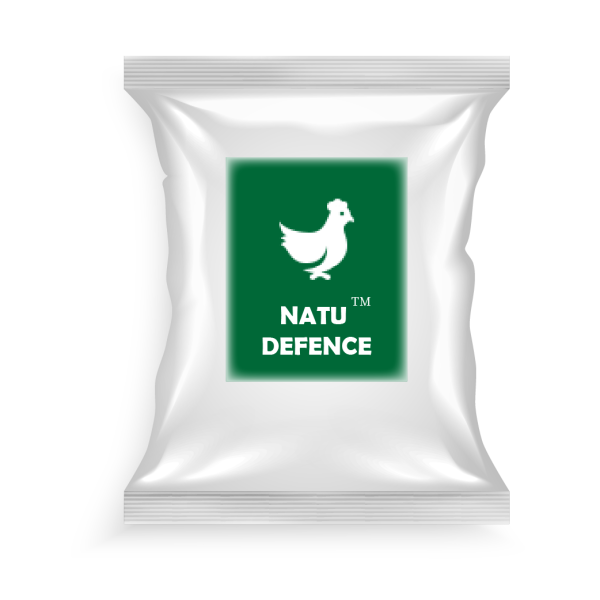 promotes FCR, maintains growth
Natu Defence helps to maintain a disease-free state, aids as natural adaptogen, promotes FCR, maintains growth, enhances rejuvenation process and improves health, delays the ageing process and improves overall immunity.
Calendic acid

Emblinin

Alicin

Eugenol

Cichoric acid

Withanolides

Ginsenoides.
Improves immunity & growth

Promote feed and nutrient absorption

Reduces recovery period from disease

Improves vaccination efficiency

Decrease post vaccination stress
Powder for Poultry: 
Powder For Swine:
1-2 kg per ton of feed

or as per direction of veterinarian consultant.