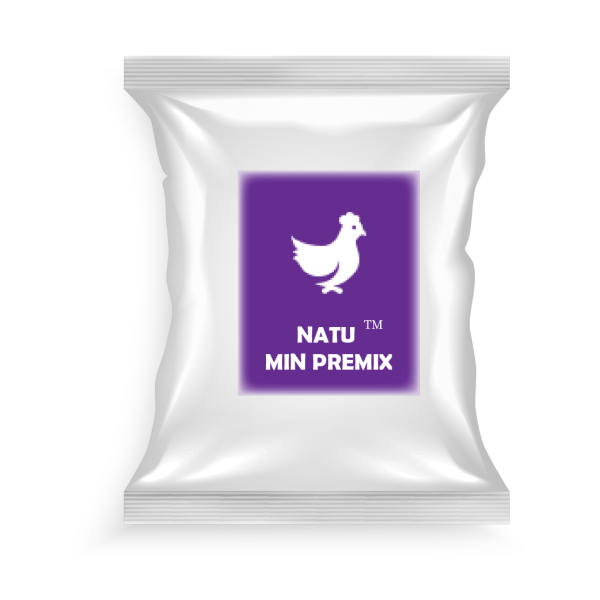 A Product with Multi Minerals
NATUMIN PREMIX has essential minerals, trace elements and vitamin mixture to fulfil daily nutritional requirement for proper growth and development of poultry birds. It helps in maintaining nutritional value, builds immunity, enhances resistance to infection and stress, improves feed absorption and intake, support body system, reduces mortality and improves productivity and strength. 
Each 1 kg contains:
Vitamin A 700000 IU
Vitamin D3 7000 IU
Vitamin E 250 MG
Nicotinamide 1000 MG
Copper 1200 MG
Cobalt 150 MG
Manganese 1500 MG
Selenium 20 MG
Potassium 100 MG
Sodium 5.9 MG
Sulphur 0.75 MG
Iron 1500 MG Zinc 9600 MG
Iodine 325 MG
Calcium 25.50 MG
Phosphorus 12.75
MG Magnesium 6000
MG Excipients Q.S.
Helps to improve productivity and performance 

Helps to attain maximum body weight

Helps to promote appetite and FCR

Helps to fight against extreme summer/ environmental stress 

Helps achieve maximum growth
Poultry:
Mix 2.5 kg per MT of prepared feed

or as

directed by veterinary consultant